Who is Emily Jasper?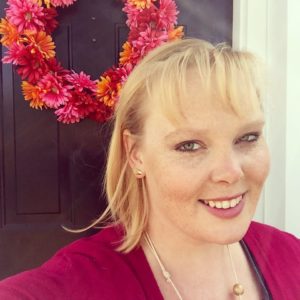 I am a professional woman attempting to understand the journey. I write about my own observations, in addition to questioning the various perspectives different from my own and those of my generation.
In addition to my professional life, I am passionate about filling my time with ways to connect with the world. Through my own membership in Phi Mu, working with high school students, volunteering or blogging, and creating artful expression, I am always looking for the next connection.
___________________________________________________________________
Contact me today and let's start a conversation…

___________________________________________________________________
Where else you can find me:
Disclaimer: The views expressed on this website, blog, interviews, and speaking engagements are my own and do not necessarily reflect those of my employer. Content from guest writers has been reviewed, but those are independent views held by contributors. All information is provided on an as-is basis. Please feel free to contact me with questions regarding the content provided here.
As part of my effort to share open perspectives to my readers, I do not currently host advertising on this site. If your organization is interested in collaboration with The Gen Y Perspective, please contact me via email. Book and product reviews should also be requested via email and will be chosen at my discretion.
Any giveaways I provide through this blog will have entry deadlines and instructions in those posts. I reserve the right to publish the winner's name as notification that the entry period is over. ALL FEDERAL, STATE, AND LOCAL TAXES ASSOCIATED WITH THE RECEIPT OF ANY PRIZE ARE THE SOLE RESPONSIBILITY OF THE WINNER.