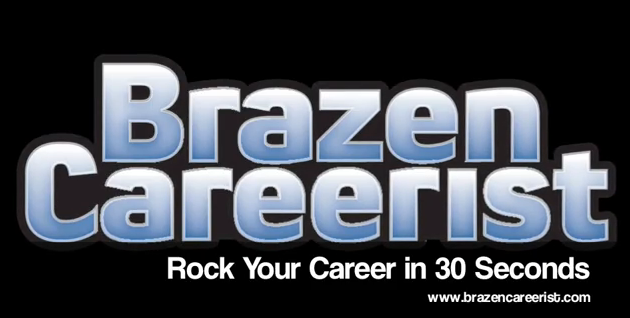 Brazen Careerist has been on FIRE this week! First they launched the free e-book What I Know About Finding a Job with Rich DeMatteo, and contributors from HR greats like Chris Ferdinandi, Lance Haun, Penelope Trunk, Sharlyn Lauby, Laurie Ruettimann, Ben Eubanks, and more.
As Penelope says, "Ultimately, what you need to know about this eBook is that its entries come from the heart. Each contributor has taken the time to write advice to you just to help. It's a compendium of good advice from people who care."
Click here to download your free copy of What I Know About Getting a Job.
Additionally, the Brazen team has also launched Rock Your Career in 30 Seconds: a video series with some great though leaders sharing their own advice about rocking your career. I have the honor to be included with other Brazen All Stars like Dan Schawbel, Meghan Skiff, Dr Woody, Jenn Pedde, Guy Kawasaki, and more! My best advice? Try something new!
Watch my video and all the others at the YouTube channel.
How do you rock your career?