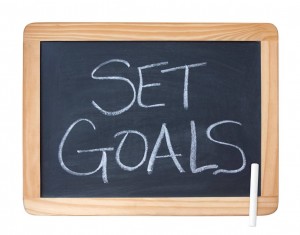 Can you believe January is already over? I know I'm not the only one saying it, but I can't believe it! Time flew by so fast. Well, let's do a recap:
January Goals:
Get back to a routine. I'm pretty much 85% there. For the most part, I know what time I get up, work out, go to work, come home, and go to bed. Only once and a while do I break that (like having to stay at work late), but I think I'm doing much better. I know I feel better.
Take a multivitamin everyday. Yay gummy vitamins!! I have been sticking with this one, and I actually need to buy more! I'll be adding them to my next Alice.com order 🙂
Read, read, read, and then read some more. And I SO did not keep up with this one the way I wanted to. I actually spent most of January writing. I was doing blog posts, guest posts, essays, collateral, and on and on. Might have to put the reading back on the list for February…
See some more Takashi Miike movies. I actually had a fun little find because of this: Masters of Horror! I guess it was a series on Showtime and some pretty incredible directors did short one-hour horror stories for the station. I thought it was great because most of us know successful horror movies don't drag it out. If anything, it's all about variations of intensity. If you don't have that, then the timing will make or break you. These are streaming on Netflix, so if you're in to horror, I highly recommend these.
Hug More Often. I think I did great on this…except for germs. I have decided that until all you germy people can manage not to sneeze and cough on my when I hug you, then I'm not hugging as often. What can I say, I like being healthy.
Do my taxes! Ok, this wasn't on the list before, but I got them done already. Woot!
And it's all about February!
Have a blast on my birthday! If you know me, you know I LOVE my birthday. It's February 6th, and I pretty much like to take all the glory out of Valentine's as I possibly can. I used to celebrate for a week and go to as many restaurants that had cheesy birthday songs as possible. I LOVE it! The only trick is, I often go into "hostess mode." This is the mode where you worry about your guests:  are they having fun, did the check get split appropriately, are they feeling put out, are you an attention-whore, did the waiter mess up the order, and so on. This year I'm heading to Madison to hang out with some of the Brazen folks and my friend Brennan from high school. I thing with this gang, I will be able to have fun without going into hostess mode. And if I do, tell me to snap out of it!
Take a breather when I need it. I can get a little funny in February, mostly because it's still winter here, and it's going to be winter for a while. I probably end up with some kind of cabin fever (not flesh-eating, though), and I find I can be a bit more goofy than I'd like. Most people would say that's not bad, and I don't think it is, but I will admit to randomly giggling for no reason. I think if I need a walk, I should take one. If I need a break, I'll take it.
Read, read, read, and then read some more. I am going to keep this one on the list. I finally figured out all my Kindle apps, and I have books more accessible. I was  hoping to read some grown-up work books…but, I'm reading One Fifth Avenue by Candace Bushnell now. It's fab!
Work on my Wii Fit yoga and keep swimming. With the winter weather comes aches and pains for some of my injuries. If I take a couple days as a break from working out, I end up in more pain because of the temperature affecting my joints. I have to remember to stick with activity everyday because that's better than praying the chiropractor has an emergency opening.
Talk to my brothers more often. All three of us are in different places in our lives, but I feel like I'm shirking my older sister duties. Both brothers are doing great, just in different ways. One is in D.C. with a government job (so he's kind of set right now), and the other just got accepted to the VCU nursing program. I'm going to do my best to be in touch with them more often, even if it's just email or gchat. Thanks to technology, there's no excuse.
To participate in the meet-up:
1. Post a list of your career/life related goals for February, along with your checked off January goals if you'd like, on your own blog.
2. Come back to BrazenCareerist.com network and leave a link to your post in the comments (*If you don't have your own blog, feel free to share your list here in the comments to join in!)
3. Then, check out everyone else's lists as they leave comments – click their links, visit their blogs, say hello, meet, greet and support each other because that's what it's all about!
Picture from clipart.