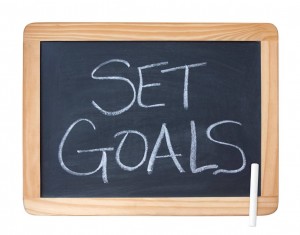 Happy New Year everyone! I hope you are super excited for 2010 and ready with your goals. Before we move on to my January goals, let's do a recap of December:
Take the GMAT. So I took the test on the 23rd. Yes, right before hopping on my plane to St. Louis. I ended up doing better than I had hoped (by 30 points) and just found out I got a 6.0 on the writing section.
Get out the Holiday cards BEFORE Christmas. I have a couple of surprise cards that got sent to me, so I do have one or two to send back, BUT I did get all my others out well before Christmas.
Do Christmas for $100. I did manage this…don't know how, but I did. Got mom, dad, Andrew, and Phil done, with a couple other people thrown in the mix. It felt good to try and be more creative instead of pretending to be Miss Money Bags (which I'm not).
Hug More Often. I did get to accomplish this, but I think I'm going to have to carry it over. I mean, it was -12° this morning, we need the hugs for warmth 🙂
And now on to January!
Get back to a routine. The holidays always make it hard for me to stick to a routine, and studying for the GMAT on top of that made it impossible. I really like routine, having the same day-in and day-out. So back to workouts, work, cooking, reading, and taking care of myself.
Take a multivitamin everyday. I know, I know! This is a habit that should have been part of my morning routine thanks to Flintstones…but today, I can tell you, it's all possible thanks to gummy vitamins (yes, I'm 4).
Read, read, read, and then read some more. Now that the weather pretty much makes all of us indoor creatures, I want to be sure that I keep up the mental exercise. So I'll be burning up my Kindle with tons of book time. I got through 12 books over the holiday break, and I am SO ready to keep moving through some of the amazing stories I've been reading.
See some more Takashi Miike movies. A friend turned me on to this director a couple years ago, and the movies remind me so much of Japan. Not that living there was like living in a Yakuza horror movie, but when I watch, there's a lot of "I remember that!"
Hug More Often. Like I said above, 'tis the season to share body warmth.
To participate in the meet-up:
1. Post a list of your career/life related goals for January, along with your checked off December goals if you'd like, on your own blog.
2. Come back to BrazenCareerist.com network and leave a link to your post in the comments (*If you don't have your own blog, feel free to share your list here in the comments to join in!)
3. Then, check out everyone else's lists as they leave comments – click their links, visit their blogs, say hello, meet, greet and support each other because that's what it's all about!
Picture from clipart.