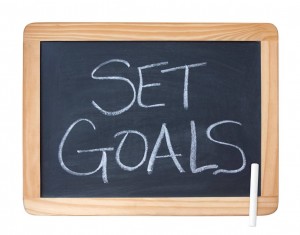 Howdy everyone, I can't believe May got here so quickly! And in only 6 weeks, I'll be moving!!! If you're just catching up, I accepted a scholarship to the MBA program at Virginia Tech for the fall. As part of my transition to being a Hokie, I'll be packing up my apartment here in MN, stay with my parents in MO for a few weeks, then head to VA in August. This is a formal head's up to any of you MN peeps who want to hang out before I move 🙂
So let's get to the goals…
April Goals:
Downsize. So this got started, but I still have a long way to go. Since I know I'm officially moving, I'll roll this one into May as part of the Moving Plan.
Meet NYC Bloggers. Yes!!! I got to meet Sam Karol, and it was a blast! Also, I met up with Ellen McGirt from Fast Company (she wrote the cover articles on Ashton Kutcher, Chris Hughes, and Intel). If you're ever in cities where some of your favorite writers live, visit them!
Return my Netflix in a timely manner. I have actually done this! Except now that I have Netflix streaming on my Wii, I've become addicted to it. I really need to spend less time with old episodes of Weeds or Buffy, but I can't help it!!
Write more on the weekends. I got to do some of this, though not as much as I would like. Since starting to write at The Daily Get Up, I'm pushing out a bit more content than usual. Ironically enough, it means some days I don't have an opinion (I know, me, no opinion??), so I may need to rethink my writing strategies.
Take walks outside. Yes, I totally got to do this (and still am). It's beautiful here right now (except for the pollen), so I do try to get a little sun and exercise when I can.
And now May:
Make a Moving Plan. Since I'm going to be downsizing to a dorm room, I've got a lot of cleaning and packing to do. In addition, there's also important things like cancelling utilities and reserving a Uhaul to do. I'm making a list, checking it twice, and I hope soon that I'll be well on my way to being packed up at the beginning of June.
Do some writing exercises. I've been inspired by a harlequin romance novel. Yes, I read those from time to time. There's one that I'm reading now about a male escort and a rhetoric professor. Long story short, she helps the escort with his writing. There's been some neat bits of info in the book, so I think I'm going to give some writing exercises a try. You might see some of these pop up on the blog over the next few weeks.
Start my MBA Math course. There's a nifty course for me to take over the summer called MBA Math. I need to get started on it so my brain will be ready for studying in the fall.
Dance a little every day. Also in inspiration from the romance novel, I think I need to dance a little every day. Ellen DeGeneres does it, why can't I? I'm a huge supporter of the One Song Dance Party, I just don't get to do it every day.
To participate in the meet-up:
1. Post a list of your career/life related goals for February, along with your checked off January goals if you'd like, on your own blog.
2. Come back to BrazenCareerist.com network and leave a link to your post in the comments (*If you don't have your own blog, feel free to share your list here in the comments to join in!)
3. Then, check out everyone else's lists as they leave comments – click their links, visit their blogs, say hello, meet, greet and support each other because that's what it's all about!
Picture from clipart.