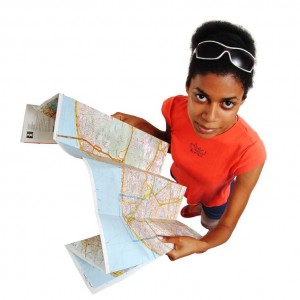 I doubt I will ever put the word "expert" in my title. I don't think I'll have earned it.
Like most people in my generation, I have a broad background. I played tons of sports, studied all kinds of subjects, and participated in a large variety of clubs and extracurriculars. When I went to college, I went to a liberal arts school so I could get a taste of everything. I really didn't want to specialize, and sometimes felt like Van Wilder saying, "I majored in that once." We trust the broadness.
I have transitioned through four positions in my company in just as many years, practically making my own rotational program. Even this fall, I'm heading off to get my MBA. The most exciting part? Getting to learn a little of everything.
Have we noticed a pattern?
After all that broadness, I'm pretty good at a number of things: I danced for about 15 years, painted for 14, sung for 8, learned French for 5, rowed for 4, and have been blogging for almost 2. Those are the biggie commitments. I've done a large number of other things, but they've rarely made it past a year. Do I really need to be an expert in just one thing?
Penelope Trunk has told me I need to commit to something. I open myself up to too many possibilities.
But I'm I just hardwired that way?
If anyone has applied to college, you know that the guidance counselors kept hammering home the message, "They want well-rounded students." Your entire academic career leading up to college was intentionally broad. Since then, I haven't shaken the need to experience everything. I don't want to specialize because I'm afraid I'd be missing something.
In my experience at my job, every lesson I learned or project I managed from each role before has made me better at the next position. It's all compounded experience. I proactively collect other experiences from people to make sure I'm getting the broadest foundation for my work. Do I use all of that? I don't know. Is it time consuming? Sure.
It's how I am.
Don't worry, though. I've had my coming to God moment of realizing I can't possibly learn (then hope to retain) everything. I understand knowing a little about a lot means I might have to make up for lack of specialty somewhere else. I think I have an idea where though…
I want to be an amazing leader, and you can do that as a generalist.
What are your thoughts on generalists vs. specialists? Is it nature or nurture? Do we need to get more expertise?
Photo credit.