Hey all, you're probably wondering what the deal is. What has Emily been up to? It's been a busy early 2013, and I've had to prioritize a little. That said, it means there's other neat stuff coming up. It just took a while to bake.
Since the end of 2012, I have been working on my company's blog. The Starr Conspiracy is pushing me to change the way I think about blogging, and that's important for growth. One of the initiatives I've worked on starting with my team members Lizzie and Steph is to implement a focused approach to the blog content development. Instead of five random posts a week, we're targeting a topic and going at it from multiple angles. My first focus week was on creating a kick-ass channel marketing strategy, and you'll see more coming through in March.
I also have been preparing for some industry events. I don't have all the updates yet, but next week on March 8th, I'll be speaking with Lizzie at Talent Net Interactive in Austin just as SXSW kicks off. We're taking a company and using the conference as a live case study, focusing on social recruiting, developing employee brands, and tracking and analyzing results. There are still seats available if you're interested in registering. See you in Austin!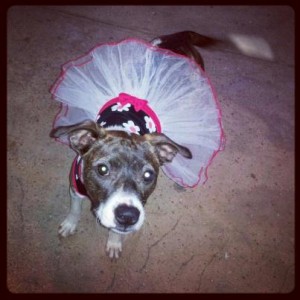 Oh, and I got a dog. Her name is Penny Lane, and she's freaking adorable. I hope you love her, too!