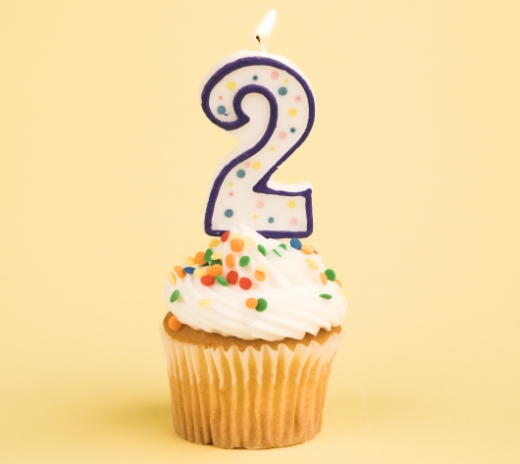 Yes, it's my blog's second birthday, whoo!! Andy Weitsman told me that I needed to celebrate (and actually find out when I started my blog, because as of last week, I didn't remember). Maybe because he was so excited about his first year, I got excited and looked up when I started.
If you don't remember, I haven't always been at this site. I actually started many moons ago at FastCompany.com. They have member blogs, and for a while, they were featuring me pretty regularly on the front page of the site. When they went through a redesign, the member features got pushed back, so I started looking for my own spot. I hopped over to the blogspot site for a while, and many of you found me there.
Over the year or so I was at that site, I started thinking about getting my domain name. Thanks to some help from Matt Cheuvront and all of you, I flipped over here last December.
And here we are! Ironically enough, tomorrow's my four year anniversary at work, who said Gen Y can't commit 😉
How will I celebrate? Cupcakes of course!
Thanks everyone for joining me over the last couple years. Cheers!